Аdvantages of removable pole for studio POLE4YOU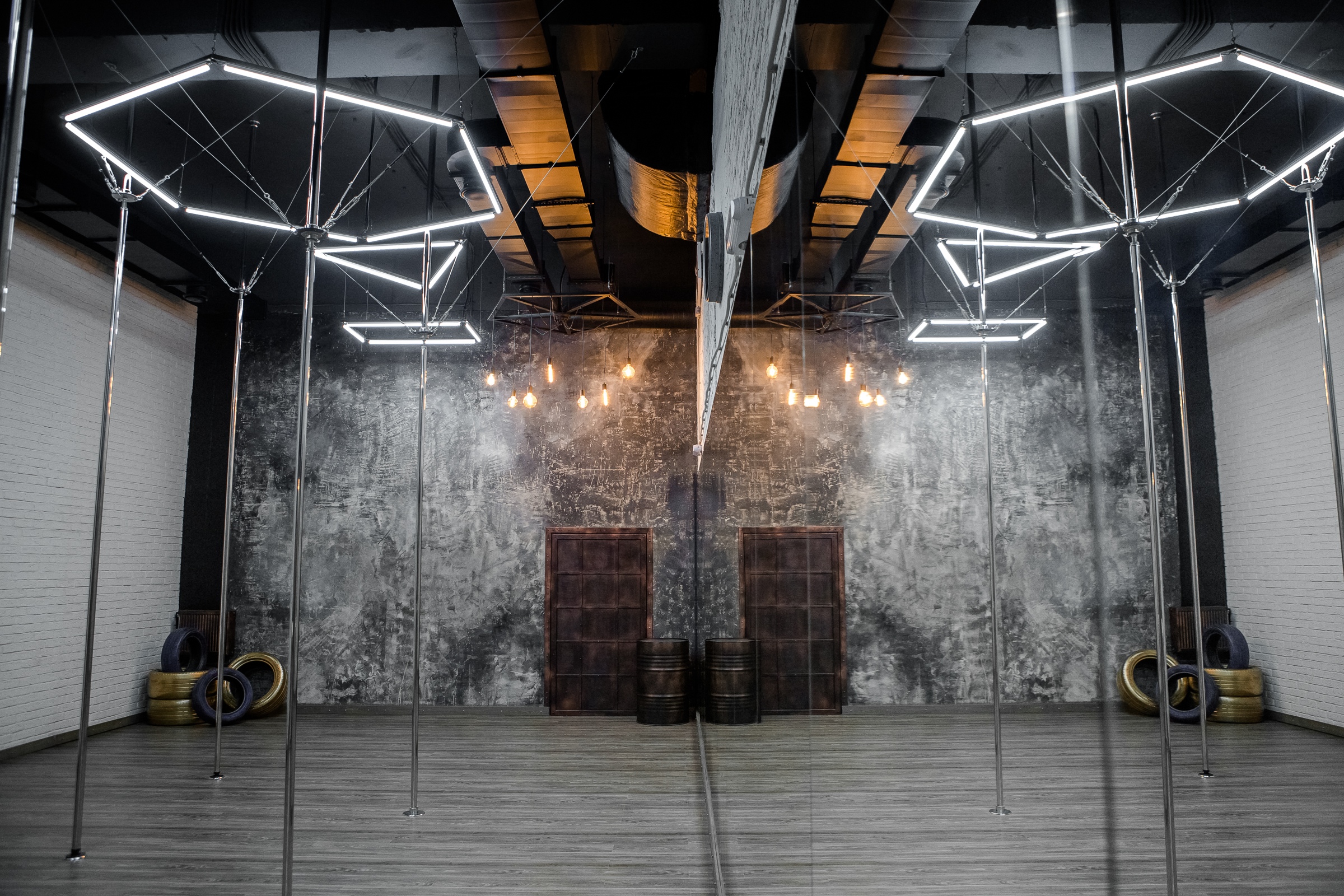 Top-quality grip and poles for studio
Just by looking at reviews made by star pole dancers or hearing the opinions of our clientele — you'll notice that the large majority note the high quality of grip. It would be difficult for you to return to training and performing on any other pole if you've already tried one of ours. Since 2009 we've payed special attention to the quality of poles on our poles. Our poles undergo additional polishing procedures which help to create an absolutely smooth and reflective surface. This procedure is carried out on large batches of poles, which drastically decreases the cost of the poles.Standard stainless steel poles have visible traces from grinding, which look like small horizontal stripes.You can have a look independently at any studio where our poles are installed, simply by attending a single class there.
Dance studios, where our poles are installed in Russia
Some studios where our poles are installed in other countries:
1. Pol'Arts / Tahiti (
https://www.facebook.com/mpolarts/
)
2. Aerial and Pole Academy "MC POLE Fitness" / France (
https://www.facebook.com/groups/mcpolefitness/
)
3. New-York / USA - Master's dance studio from Russia Levina Natalia
4. Soul Flight, Berlin / Germany (
Https://www.facebook.com/soulflightstudio/
)
5. Pole2Fit Stambul - Alla Kuvatova / Turkey (
Https://www.facebook.com/Pole2Fit-1759791297643693/
)
6. Pole Dance Academy in Israel (IPDFA) / Israel (
//ipoleacademy.com/
)
7. Hudi Dance Studio / Minsk (
Https://vk.com/hudi.dance
)


Reliability of mounts and stiffness of poles
Reliability is checked by time and tests. We've made more than 8500 poles since 2008.More than 400 competitions have been held using our poles. More than 300 studios worldwide are equipped with our poles. We have used this experience to create a special mounting system, which you can now enjoy.All parts of our poles are purely metal. All peops are optimally sized and are overdesigned for maximum safety. Pole-wall thickness ranges from 2 to 7 mm, depending on pole height and type of mounts. All plugs, axes and bearings systems have additional margin of safety. Easy, comfortable static/dynamic switching system Rotation can be blocked by inserting a single pin into the vertical opening. The pin can be inserted and taken out with one simple action. There are several options for pin storage and a special addition — a rotary sleeve for swift switching and pin storage. Our rotation blocking system has worked smoothly since 2014. Today we can issue a 3-year warranty for this pin system. The pin system is patented and protected from all kinds of copying.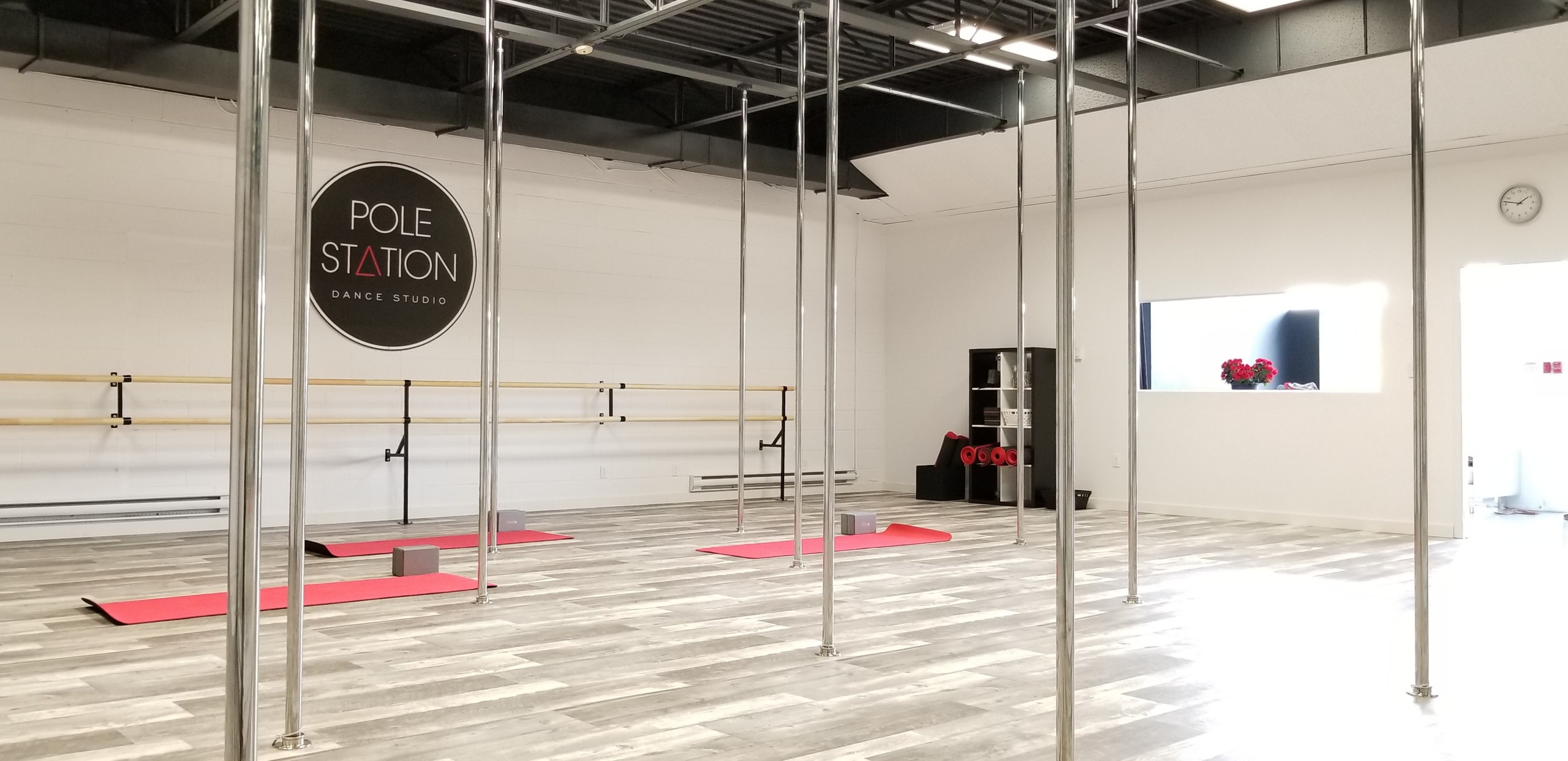 Wide selection of mount types and universality
All types of poles among our dual-mode system poles are connected with support through a 20-mm axis. Thanks to this, you can choose and combine any types of mounts:
1. no-drilling mount based on friction which can be fixed as stationary;
2. enlarged support for no-drilling installation of poles up to 4,5 m high;
3. special zoned-out bonding enhancement for no-drilling installation
4. one-pin connection with a floor and/or ceiling, requiring one hole;
5. incision of a 4 mm-plate to the floor (thickness of the plate equals the thickness of the floor surface);
6. stationary mounting suitable for frequent removal (requires 3 holes);
7. stationary mounting of the top and lower supports (requires 1-3 holes);
8. suspension cord-based mounting system;
9. lift-up fixing based on pendulum principle;
10. quick-detachable poles which can be detached in one simple action without tools or a ladder;
11. pole screwing system for installation into any non-stony soil - "Summerpole"
12. portable mobile stage support;
13. stage support for swimming pools or setup on tile - "Aqua pole";
14. suspended mount for poles with rubber covering;
15. hinges for suspended poles with tilting and floor-support.
Points 11-15 cannot be combined and come with their own mounting systems.
Thus if you have bought a 4-meters dual-mode pole you will be able to set it up using ANY of the foregoing options by buying only the necessary additional supports which cost no more than 10-15% of a pole price. You could use your studio pole to organize competitions and perform on the stage in the hall, on the street, in a photographic studio, etc.
Wide selection of coverings and pole types
The most widespread type of poles comes with a 42-mm integral corrosion-proof pipe with special polishing. Besides that, we can offer:
1. 38-, 40-, 45- and 50-mm pipes
2. enamel covered poles and colored poles;
3. poles with a professional rubber covering — so-called "Chinese poles";
4. folding poles;
5. low-cost poles (spliced, with standard polishing).
All types of poles can be supplied with any of the mounting systems listed above. All pipes are built depending on possible stress and thus have different thicknesses.
Guarantees
In our understanding, the guarantee given by a producer is the real experience during which the consumer can test the product and receive a feedback on it. We've been in business since 2008. During this time we have changed and improved our technical solutions and know-how more than once. Basic solutions which bear the main stress in our designs haven't changed in 3 years as of now. Our pole comes with a one-year warranty and the blocking system comes with a 3-year warranty. At the moment, the number of warranty cases with our poles is less than 0,2% of total sales. Still, we don't disregard these cases. We never have left a single client with a case unsolved.
Warranty services are provided in our central office in St. Petersburg, but there are many problems that can be solved independently, using our directions, without sending the pole to our office.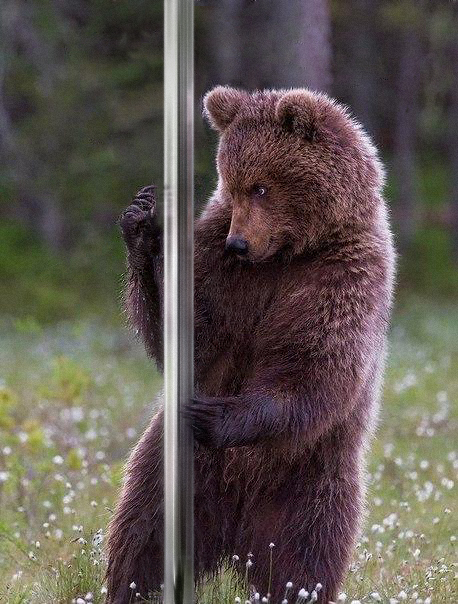 High product sales, based on brand trust
We have experience in the sale of second-hand poles and we constantly watch this market. The statistics show that second-hand poles can be sold quickly enough and lose no more than 20-30% of their initial price. The poles made after 2014 are really tough and "hard to kill". The thick-walled, corrosion-proof pipe with polishing cannot rust, it has no covering to exfoliate, and any scratches (even deep ones) can easily be polished out. All details are fully metal, and bearings and fixtures can easily be replaced. Thus poles have a life cycle in measured in decades without the losing their performance capabilities.
The POLE4YOU brand is well trusted in Russia and well known all over the world. In Russia we have even overtaken a world-famous brand of folding poles, based on the number of inquiries in search engines. This is the result of our team's hard work, and it's also an indicator that we do our work with a focus on quality. We never sit idle and we have big plans for working out new decisions in development of new markets. You can be sure that you're making a good investment! An investment in our brand is an investment in health and success.
Flexible price range
Poles up to 3 meters high costs from 5900 to 13900 rubles. The most inexpensive option - a dual-mode pole - costs 8400 rubles. The cost of a top-grade 4-meter-high pole is about 15400 rubles. All poles have the same quality in the pole material and reliability. The difference lies only in the availability of rotations, pole height and appearance.
Discounts of up to 25%* are provided for dance studios and partners. And some accessories are discounted up to 40%.
* - these prices are valid as of February, 2017.
Folding, boxed solutions available for sale
In the near future, our company will issue the mobile solution of a folding pole which doesn't demand completions and is ready for set up on any height from 2,4 to 3 m. Such poles have more modest characteristics in comparison with integral, professional poles, but they are well suited for house trainings. The modular folding pole, with adjustment of height from 2,4 to 3,1 m, is necessary for those who often change rooms for their training and carry the pole with themselves. If the change of ceiling height is no more than 10 cm, you don't have to turn to the producer. You'll be able to change the height of the pole by yourself during set-up. Its more complex design makes this kind of pole more expensive than any integral or folding pole from the POLE4YOU professional range.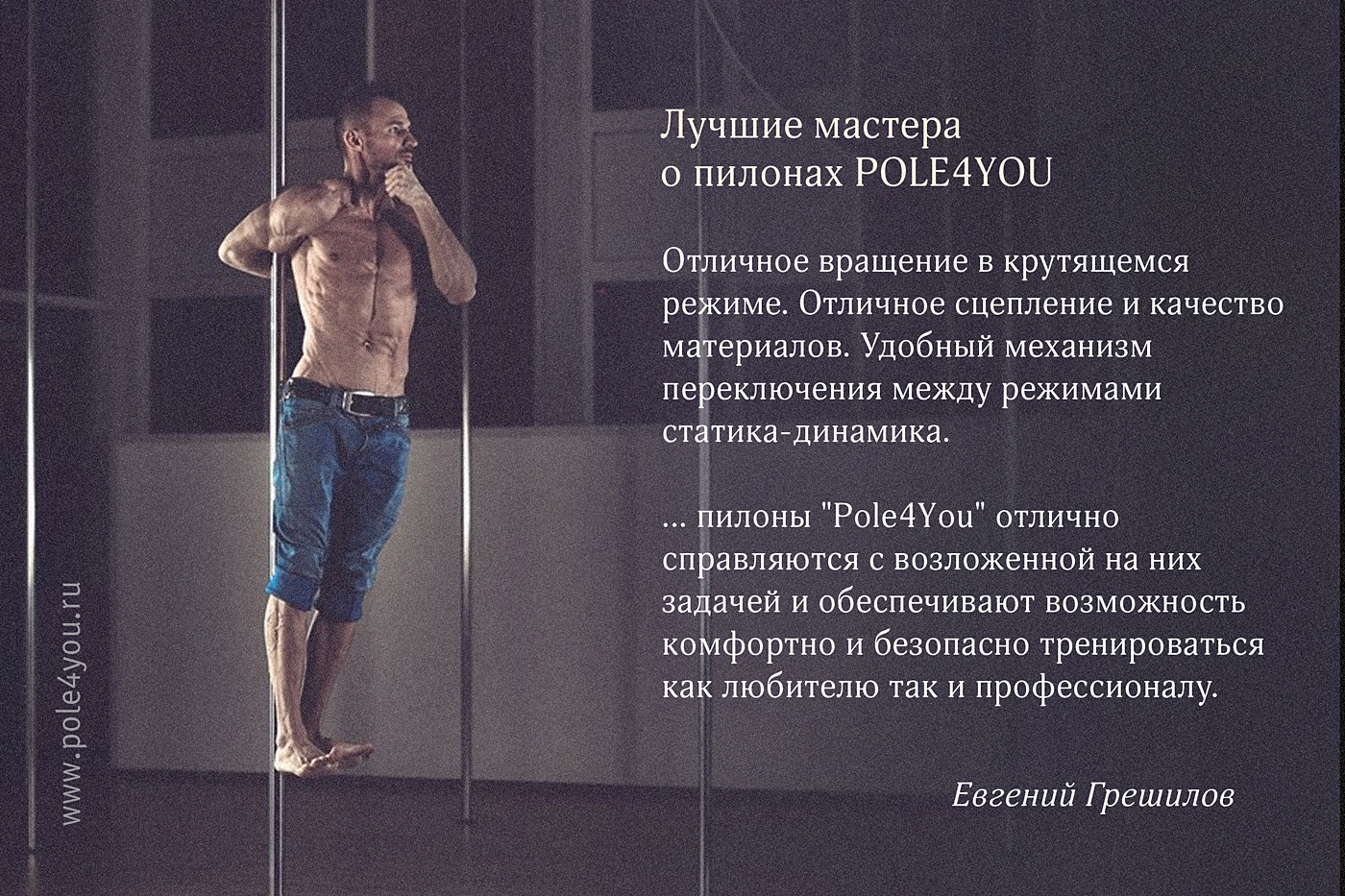 Advantages of working with POLE4YOU
Positive experience and work with a well-trusted company
Our company has been on the market since 2008. All these years we've constantly improved pole design, and at the same time we've found and started to build new products. At the moment the POLE4YOU company is well-known all across Russia. Here are some figures that speak for themselves:
● Quantity of mentions of POLE4YOU according to Yandex search engine (most popular search engine in Russia) = more than 6000/month;
● Quantity of search queries mentioning POLE4YOU (in different combinations) per month = more than 450;
● Number of videos on YOUTOUBE mentioning POLE4YOU = more than 7500;
● Leading athletes of Russia talk about the quality of poles by POLE4YOU = you'll find over 30 reviews on our website //www.pole4you.ru/about/clients/;
We create videos with our friends. Have a look at our https://www.youtube.com/user/ThePole4You channel!
More than 1'200'000 views (Youtube + VK + FB) - video with POLYOT studio, Vladimir Karachunov and Alessandra Marchetti;.
More than 900'000 views (Youtube + VK + FB) - video with Olga Koda.
More than 1'200'000 views (Youtube + VK + FB) - video with Nina Kozub.
More than 700'000 views (Youtube + VK + FB) - video with Vladimir Karachunov.
More than 100'000 views (Youtube + VK + FB) - video with Alessandra Marchetti.
More than 100'000 views (Youtube + VK + FB) - video with Vladimir Karachunov.
More than 100'000 views (Youtube + VK + FB) - video with KODA studio.
More than 50'000 views (Youtube + VK + FB) - video with Tomashova Natalya.
More than 20'000 views (Youtube + VK + FB) - video with Christina Dumanskaya.
More than 10'000 views (Youtube + VK + FB) - video with Natalya Guseva.
Quality of service and maintenance
We have acquired extensive experience over years of working with our clients.
We offer professional consultations that help you to choose, to set up and maintain equipment. We provide a set of payment methods: cash and cards at offices, electronic cards and payments via the website, and clearing via our settlement account. We offer clearing via our settlement account in dollars or euro using SWIFT number for our international clients. Delivery across Russia and neighboring countries is carried out by the largest transport companies. Worldwide delivery is carried out through large air transporters, EMS, DHL and overseas transport shipping. We've sent our poles to Europe, China, the USA, Israel, Jordan, Turkey, and even to Tahiti. For all regions we provide remote warranty maintenance or warranty maintenance via shipping to the central office.
The largest audience
Should you try to search for several names of dance studios in a search engine, or names of the famous pole dancers, among the most popular inquiries connected pole dance, you'll see our website in the TOP 3 results in 80% of cases.
At the moment our audience is made up of more than 3400 people a day:
Website visitors //www.pole4you.ru = more than 1500 people a day.
VK group visitors (https://vk.com/pole4you) = more than 500 people a day.
Visitors to our groups in other social networks (FB, Instagram, You Tube) = more than 500 people a day.
Visitors to our partners' platforms = more than 500 people a day.
Our number of subscribers on You Tube channel = more than 7600.
Our number of views on You Tube channel = more than 2 000 000.
Client base = more than 20 000 addresses.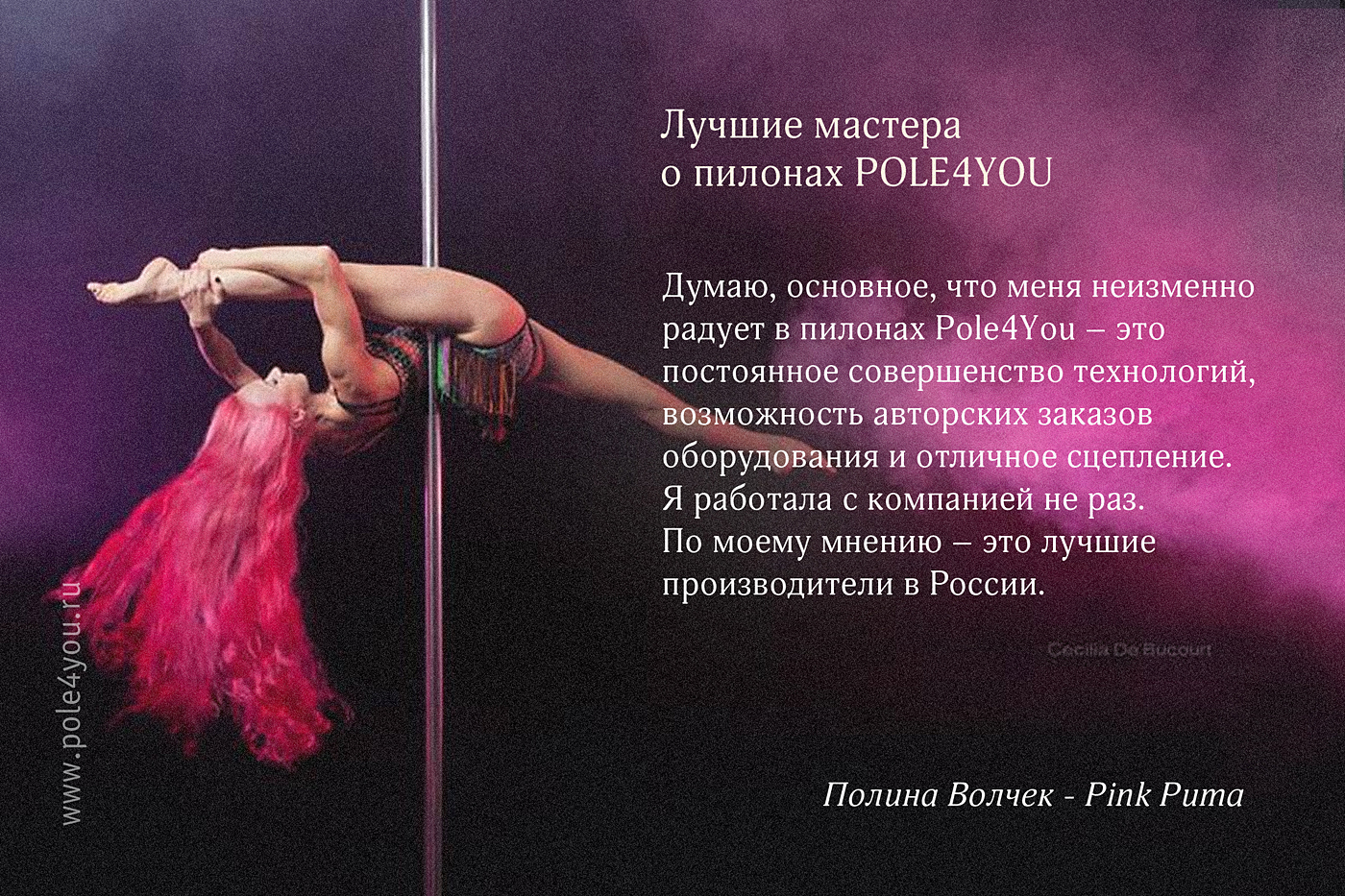 Earning potential
If you're the owner of a dance studio or fitness club, the administrator of a dance class, or even teach or perform master classes, you can earn up to 1500 rubles from the sale of each pole or up to 250 rubles from the sale of grip accessories, if a client referred to us makes a purchase and you mention that you sent him. You can earn even more if you have a wide audience and can put our equipment on display at your place.
For masters who set up pole equipment in their region or produce poles, we offer franchising opportunities. You would be able to work under the POLE4YOU brand according to our specifications, using our details and working system. For this, you can earn up to 70% of equipment cost + installation.
Wide selection of unique goods and accessories
At the moment we have more than 150 different products in our assortment. More than a half of these are made under our brand. Our main specialization is professional poles for dancers, poles for home use, mobile podiums with poles, folding poles, Chinese poles with a rubber covering, poles with enamel covering, rings and cloths for aerial gymnastics, floor mats for poles, choreographic benches, grip accessories, yoga wheels and various other accessories.
We support top events
Since 2009 more than 400 competitions have successfully taken place on our poles, such as: qualifiers and finals of Pole Dance federations, Miss Pole Dance/Pole Sport, Pole Star, Paranoia, Zodiac, Exotic Generation, Pole Dance Show, Crystal Show, VSE Cups, Pole Dance Camp, Pole Dance PILONIYA and many other projects. Over 100 major competitions take place on POLE4YOU poles every year.
POLE4YOU partners:
I Pole Academy Israel (our representatives in Israel),
Federation of Air and Power Athletics of Russia (Federation of Workout),
Federation of Air Athletics of Russia (WAAPA),
Russian representative office of IPSF,
Russian representative office of IPSAF,
Pole Dance is Art, information portal,
Air & Dynamic Sportswear,
My Pole Camp in Nizhny Novgorod,
Pole Dance camp PILONIYA